Get 1-on-1 Training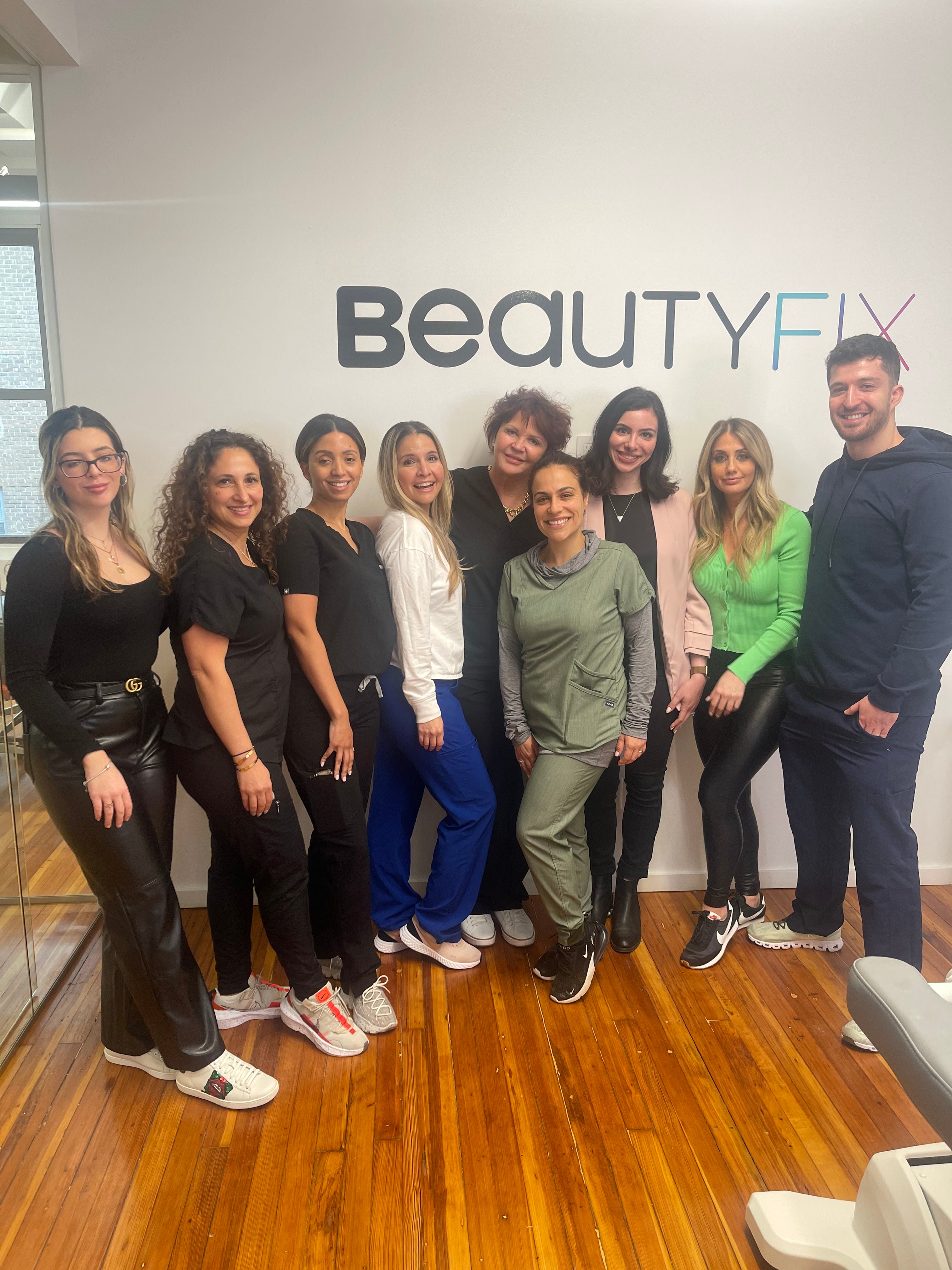 Get 1-on-1 Training
Full day training and hands-on practice
Inject at least 3 - 5 models each under guidance
24/7 access to the course materials
Practice using FDA-approved Allergan, Galderma and Merz products and medical supplies
Inject your first patients
Beginner skill level accepted
Small class size to ensure maximum training support
Who is eligible for the courses?
You must be a Doctor, Dentist, Nurse ( RN or NP ) or PA
No prior aesthetic medicine training required for Beginner's courses
Active License required in the state of NY or have an active malpractices insurance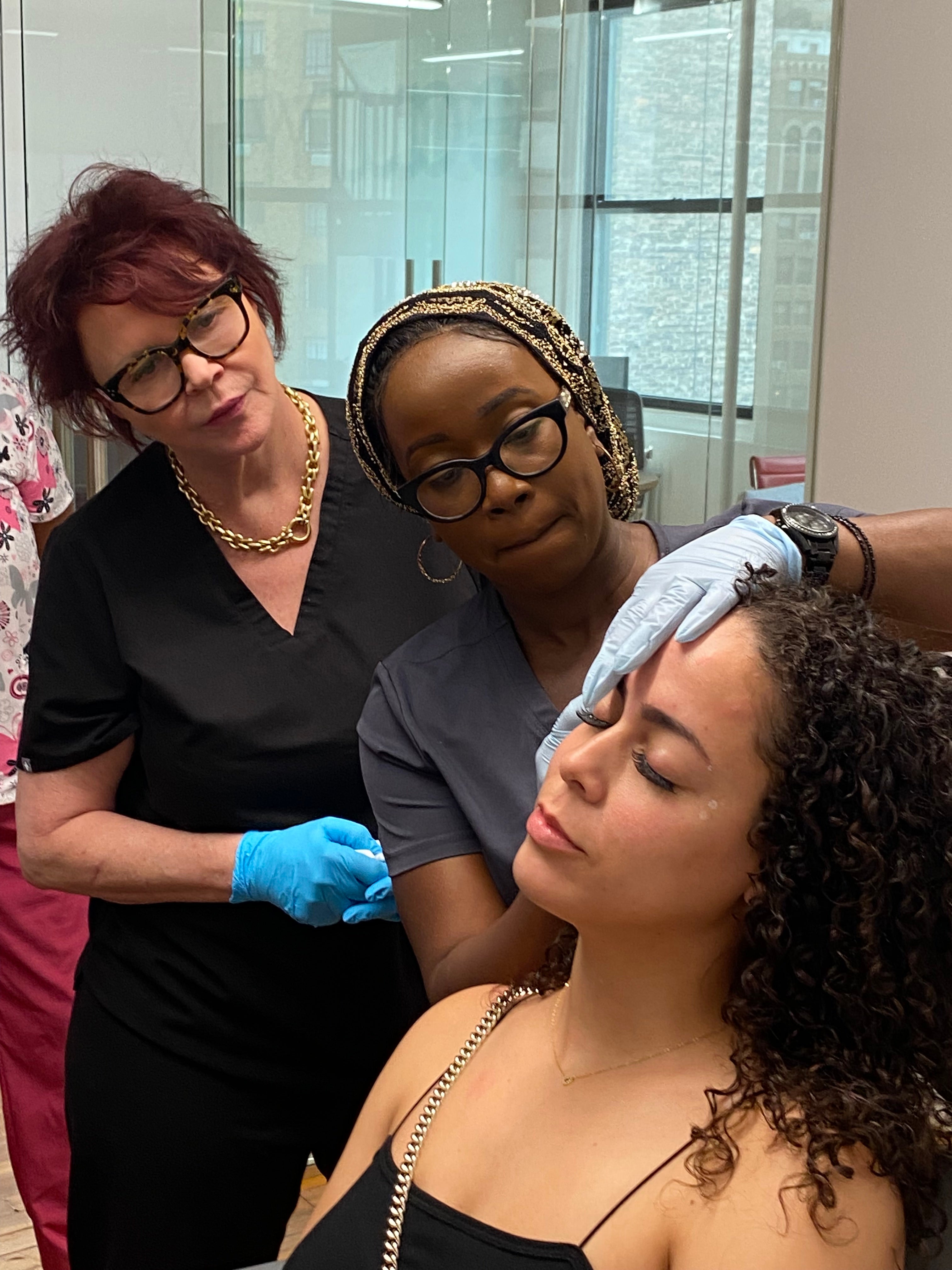 Salary and Outcomes
9AM to 5PM
RELAXED WORK SCHEDULE
with no emergency calls
Focus on the transformation and not how to pay for it

Pay now or later, it's up to you
No hidden fees, no interest, no late fees, and no impact on your credit score
Speed safely through checkout
Use four equal, bi-weekly, installments
About BeautyFix and Our Trainer
BeautyFix Medspa is New York's most innovative medspa and is best known for its transformational results. After successfully treating over 20,000 patients, it became clear that we should share our knowledge with aspiring medical aesthetic professionals.
Our Board-Certified Plastic Surgeon Steve Fallek, MD, has joined forces with one of America's top 100 injectors Anita Wolf, RN, to provide a best-in-class training experience. Anita has been an aesthetic medicine practitioner since 2004 and is currently certified in 22 aesthetic procedures.
Her passion for training, safety and natural results have led her to be the #1 Galderma trainer in the US aesthetic market with around 100 trainings completed between 2020-21. After teaching Dermatologists, Plastic Surgeons, Registered Nurses, and Physician Assistants around the country, she is experienced in training beginners as well as advanced practitioners.

In 2021, Anita founded the Central Connecticut Aesthetic Training Center located in West Hartford CT, where she shares her passion for training and her extensive knowledge of the injectable market.

In her spare time, you will find her at her farm with her beloved animals.
Apply to be a Training Center Model
Receive up to 50% off treatments
Get the highest quality product
Performed by medical professionals
Book Time to Speak with Us
What Students Are Saying
"I can not express my full thanks for your kindness & support, but hopefully this is a start. I am eternally gkrateful for your knowledge & skill. Much love & respect."
-Anja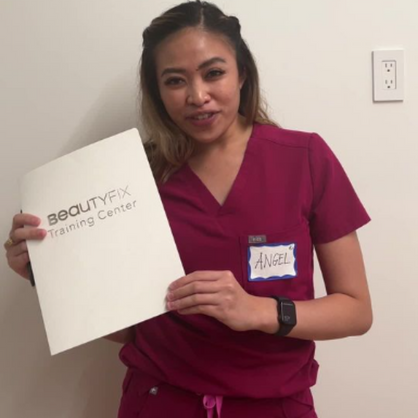 I am so thrilled I got to take this weekend course with Anita. The facility is beautiful. The smaller class size helped me because we all had one on one attention while injecting.
-Cali
My partner and I had the pleasure of training with Anita, and she is the absolute best there is. Not only is her knowledge and technique above par, she is calm, kind, and compassionate!
-Allison