Fellowship Program: Introduction
Our fellowship program provides a foundation of comprehensive injecting techniques and offers hands-on experience of working with clients in BeautyFix clinics, under the guidance and supervision of experienced professionals.

The program aims to cultivate confidence, technical abilities, and a deep understanding of aesthetic treatments. With personalized mentorship and support, our fellows have successfully unlocked the opportunities for a thriving career in aesthetic medicine.
Apply Today
FELLOWSHIP
Benefit from 12-weeks of training, shadowing opportunities and employment prospects!
BENEFITS OF THE FELLOWSHIP
Hands-on experience of working with live models at BeautyFix clinics, under the supervision of experienced injectors
Focus on safety and patient care, including training on proper injection techniques and managing potential complications
Opportunities for continued education and professional development, including attending more external hands-on trainings and webinars
Training on operations management, compliance and complications management
Access to industry-leading products and equipment at no added costs
Flexible scheduling options, including part-time and full-time opportunities
Opportunities for networking and building connections within the industry
Comprehensive training on anatomy, facial aesthetics, and injection techniques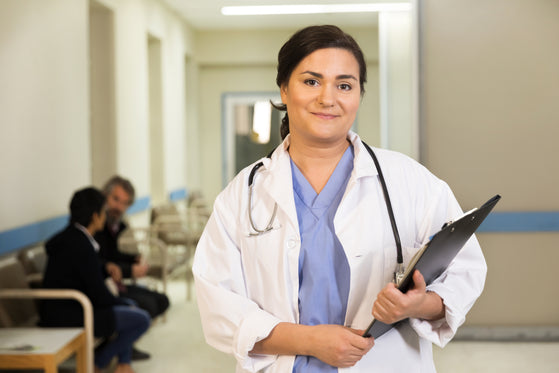 Introducing the BeautyFix Fellowship Program, a transformative 12-week program tailored for those aspiring to excel in the field of aesthetics. Designed with a deep understanding of the industry's demands and challenges, our fellowship program provides a immersive experience that propels individuals towards a successful career of injecting. The Fellowship program is reserved for candidates looking to join the BeautyFix team!

At BeautyFix Medspa, we believe in the power of knowledge and practical skill development. Our fellowship program kicks off with a didactic overview, where participants gain a solid foundation in a range of injection techniques.
Important Things to Know Before You Apply
Why apply to the BeautyFix Fellowship Program?
The core of our fellowship program revolves around hands-on training. For 8-10 weeks, fellows have the invaluable opportunity to work directly in our esteemed BeautyFix clinics, where they get to apply their newfound knowledge under the guidance of seasoned experts, included but not limited to our Clinical Director, Anita Wolf. This immersive environment fosters confidence, technical abilities, and cultivates a deep understanding of the intricacies involved in delivering exceptional aesthetic treatments.
Who is a ideal fellow candidate?
BeautyFix Training Center is proud to welcome a diverse group of fellows from various professional and medical backgrounds. Our fellows include Nurse Practitioners, Registered Nurses, Dentists, and others who are looking to transition their careers into the field of aesthetics. Most of our fellows have experience working in emergency care, hospitals, or other nursing fields, providing them with a foundational understanding of human anatomy.
During the training program, fellows start by receiving both theoretical knowledge and practical experience by injecting live models with BOTOX and dermal fillers.
What is covered in the Fellowship Program?
Throughout the fellowship, our dedicated team of professionals is committed to providing mentorship and guidance, ensuring that each fellow receives personalized attention and support. We understand that every individual has unique aspirations and strengths, and we strive to nurture those qualities to help fellows reach their full potential.
What does the application process?
Prospective fellows must submit
an application supplemented by an optional video application
Most updated Professional Resume
Proof of RN, NP, PA, MD medical license
Three Professional References
Personal Statement as to why you should be considered
What is the cost of the Fellowship Program?
We are proud to offer this fellowship at no cost. The value of the training received is upwards of $20,000. Successful fellows will be offered employment opportunities at one of our BeautyFix Clinics, allowing them to put their newly acquired skills to use.
Frequently Asked Questions
How often is the fellowship program offered?
Fellowships are offered on a rolling basis throughout the year.
Who is eligible to apply?
Candidates with an active medical license (RN, PA, NP, MD) in the state of New York. All fellowship students must have an active malpractice insurance throughout the fellowship training, which can be purchased through NSO.
What is the duration of the program?
The fellowship program lasts for 12-weeks, during which you will receive comprehensive training on anatomy, needle and cannula usage, and injection techniques.
Will I be insured when doing my fellowship training?
All fellowship students must have an active malpractice insurance throughout the fellowship training, which can be purchased through NSO.
Where will the fellows work during the training?
The training and shadowing opportunities will be available at all BeautyFix locations.
Can the fellows participate in the courses offered?
Our fellows will participate in our one-day training course, which takes place on Mondays or Saturdays at the BeautyFix Corporate Headquarters. This comprehensive training program covers all the essential aspects of injectable treatments for facial aesthetics, providing a deep dive into the theoretical knowledge required to become a competent and safe aesthetics practitioner.
Do all fellows get a job with BeautyFix?
The BeautyFix Fellowship Program offers employment to fellows that both complete and excel during the 12-week program.
What kind of support do fellows receive during the program?
Fellows receive support from experienced injectors who supervise their hands-on training. They also have access to educational materials and resources, as well as ongoing mentorship throughout the program.